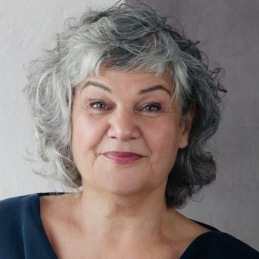 Min uppgift är främst att hjälpa i mötet dig själv , se var du sitter fast, vad du behöver bli medveten om för att skapa de förändringar du önskar i ditt liv. Så att du kan få ett helhetsperspektiv på vad som pågår och därmed få hjälp med att belysa de mönster som hindrar din utveckling. Jag ser mig som en förmedlare som hoppas kunna inspirera dig till att bli mer intresserad av ditt växande, av att lära känna dig själv.

Jag erbjuder enskilda samtal, parterapi och möten i grupp.
The Soul Fondation Guide

"Carina is involved with many things that I don`t believe in. But I don´t care if I believe in it or not. Talking to her and working on my mental health together with her has helped me immensely.
She has poked around my head, asked questions, listened, given feedback about me, my truths, my self-image and pretty much everything else in my life. We have talked about my childhood, about my view on being depressed, about my view of myself and about many, many more things. And she has given me healing... and to be honest, I don´t care what I think about that, or what other people think about it. But when I can leave her place feeling better, seeing the world in more vivid colors, and with a smile on my face, I am happy."